Values and Respect
The family that founded Phenix Salon Suites entered the salon business 85 years ago. Over the years, generations of salon professionals built experience, to allow us truly understand what the stylists and other professionals who join our family want and need. Understanding and responding to that need is the focus of our company.
We at Phenix, understand what the Salon Professionals go through on a daily basis and take this into account in every decision we make. After all, Gina Rivera (our founder) still works as a Hair Dresser in one of the Phenix suites. Gina designed the facilities and our operational policies with YOU, the salon professional, in mind. Gina leads the business with her heart and she has taught all of us involved in Phenix to understand what you go through, what your challenges are and what can help you be successful.
We firmly believe that salon professionals should work in an environment where they are valued and respected. This is why at Phenix you are never to be treated as a renter but as part of the family. Your suite is truly yours to bring about your unique style and artistry and welcome your clients 24 /7/365. We will never stand your way and we will always ensure you work without distraction in a suite with a décor created by you.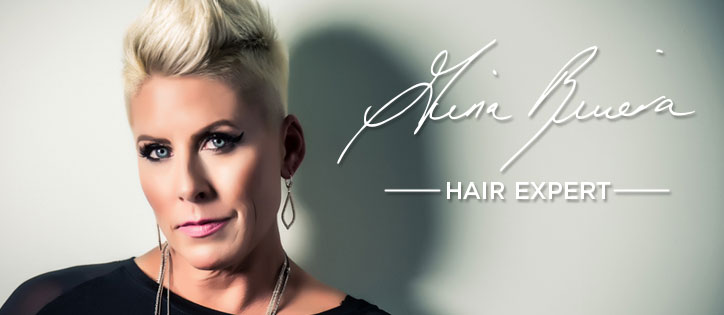 WHO WE ARE
Over the past few years, the "Salon Suite" concept has taken the salon industry by storm, and it's easy to see why.  Salon Professionals receive a much better value for their money, and their clients love the private experience that the suite provides. And everyone loves that there is no more "salon drama."  Phenix is the recognized leader in the Salon Suite industry and the ideal business partner for salon Professionals who are ready to take control of their careers.
Gina Rivera and Phenix Salons
Serving Salon Professionals by:
Luxurious, boutique suites, reflecting your unique style in a spa feel environment
Private workspace designed by you exclusively for your clients
Freedom to set your schedule and select products at your choice
Essential equipment provided to reduce start-up costs
No long term commitments through a month to month licensing
Work independently or share a suite at no additional charge
FREE cutting-edge education for hairstylists
Become paid member of our National Education Team and earn extra income
Superior High Quality Salon Product Line and hair color available to you at exclusive conditions
Caring franchise owners embracing your needs
National branding and marketing to help promote your high standards
Our Salon Professionals About the Phenix Experience
Jason & Gina, the founders really know the Salon Industry and you can see that in everything they do for us. Gina being a Hair Stylists is such a benefit to know what we need and how we want to be treated. I have worked in other suites but nothing compares to a Phenix!
I now have a beautiful salon atmosphere. My salon is fully equipped. My business is easy and affordable. My clients love it all.
Minerva B.
Salon Professional
It's a low-stress environment that everyone works alongside each other with no competition between stylists. As a result of My move to Phenix Salon Suites I had a substantial increase in year-round clientele.
Shannon F.
Salon Professional
My very first week was fabulous, I got to meet the founders of Phenix Salon Suites, I asked for some Physical changes to My suite and they did it with no cost to me!
Marlene M.
Salon Professional
What I found remarkable about opening my own salon inside Phenix Salon Suites is that it was quite welcomed by my current clients and the referrals from the other businesses in the salon have been fantastic.
Dana F.
Salon Professional
Phenix Salon Suites is what us beauty professionals dream about and what customers are truly seeking.
Yvette C. Industry
Salon Professional
FOR INFORMATION ABOUT RENTING A SPACE OR MORE,
PLEASE CALL US AT 469-742-1947